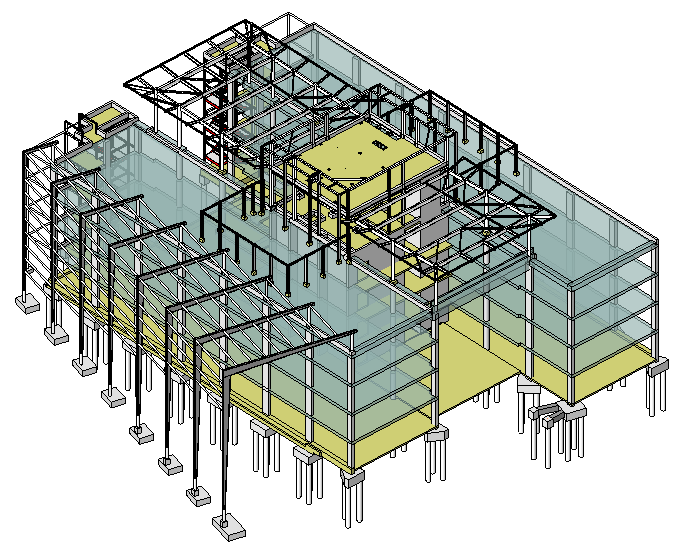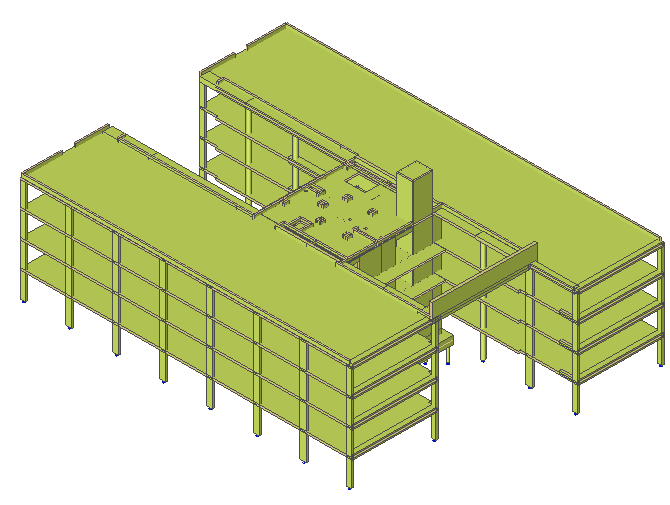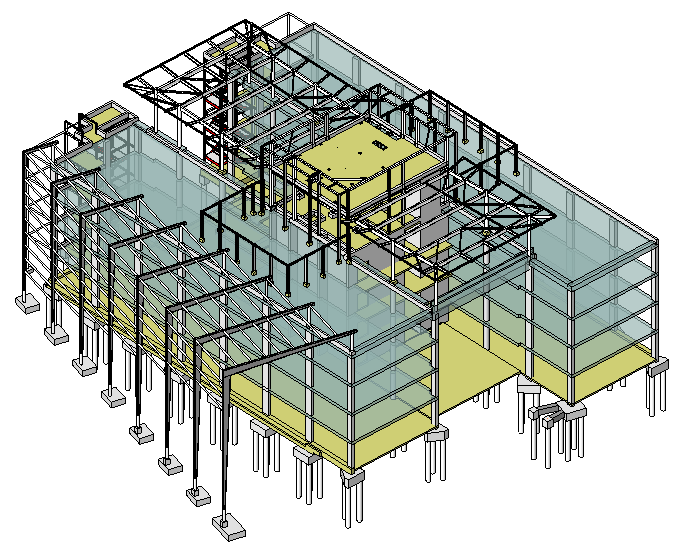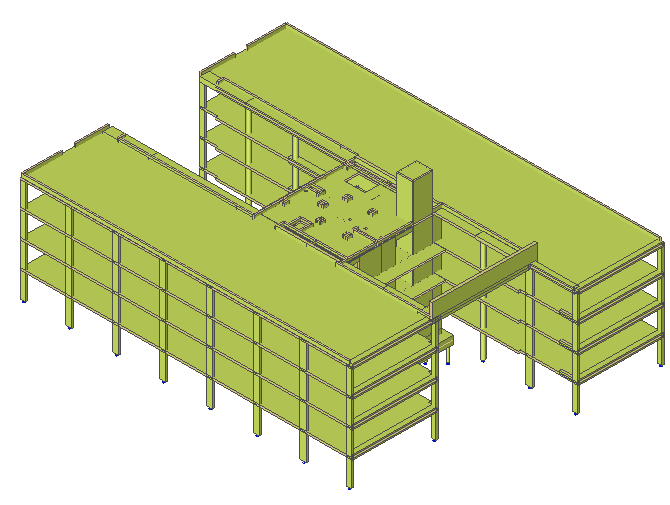 Project Description
The overall project consists of four individual blocks offering a total of 38,000m3 of office space. Each of the blocks has four levels and they are all linked together by a large central atrium or street. The office blocks are standalone structures, individual buildings which form a much larger working community. It is steel which brings these separate buildings together, by spanning the void between them and so forming a covered atrium with two office blocks on either side.
The blocks have been positioned in a fan-like formation in order to harness the low angle of the sun to maximum effect in winter and conversely in the summer, meaning they will not take in excessive heat when its warm. Because of this orientation, the void (atrium) is an irregular trapezoidal shape.
CADS was appointed for the project at RIBA stage-4 and carried out Finite element Modelling, Pile loads, Stability check and Design of Pile cap Foundation, RC Columns, RC Stability walls, Slabs and Staircase for entire project.